<iframe width="560" height="315" src="https://www.youtube.com/embed/oHRaG8PPVCk" title="YouTube video player" frameborder="0" allow="accelerometer; autoplay; clipboard-write; encrypted-media; gyroscope; picture-in-picture" allowfullscreen></iframe>

Even before the pandemic, filling manufacturing roles has been a challenge throughout the United States. Part of the solution is attracting the younger generation into manufacturing. But how can manufacturers reach this audience and engage with the next generation of workers?
In celebration of Manufacturing Day (MFG DAY) 2021, the ARM Institute led a discussion on how to attract, educate, train, and retain the Millennial and Generation Z workforce in manufacturing. We provided insight from Tooling U-SME, a developer of an industry-driven curriculum, The Manufacturing Millennial, a millennial thought leader, and a millennial manufacturing employee who is part of a Pittsburgh region program inspiring students to consider manufacturing.
This webinar was recorded in October 2021.
PANELIST | JAKE HALL, FOUNDER, OF THE MANUFACTURING MILLENNIAL
PANELIST | JEANNINE KUNZ, VP, TOOLING U-SME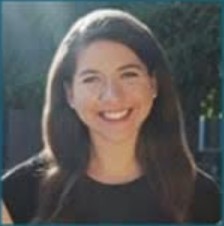 PANELIST | KENDRA SLIS, INSIDE SALES ENGINEER, MECCO, AND NAVIGATOR, CATALYST CONNECTION
MODERATOR | KYLE SOSSI, EWD PROJECT MANAGER, ARM INSTITUTE
The Problem
Jeannine Kunz kicked off the discussion by highlighting a few statistics from one of Tooling U-SME's publications, Millennials & Gen Z Solving the Talent Challenge. She noted that this is the first time that five generations are in the workforce at the same time.
Despite the broad range of generations working, job openings are continuing to increase. Given that 50% of the US population is younger than 40 years old, the number of Millennials and Gen Z is greater than the number of "Boomers" and their needs are different than the older generations. Millennials and Gen Z want a clear progression in their career path and they tend to be more competency-based than tenure-based in their career expectations.
In years prior, the ARM Institute has hosted in-person Manufacturing Day events at our Mill 19 HQ by inviting high school students to meet with robotics and manufacturing companies. Image from our 2019 MFG Day[/caption]
Jake Hall referenced a US survey that reports that 9 out of 10 Americans believe manufacturing is critical to our economy but only 1 out 3 actually encourages their children to pursue manufacturing as a career. This statistic demonstrates how we still have a misconception that manufacturing is dirty, dull, dark and dangerous (the 4 D's).
By 2025, 75% of the global workforce will be Millennials so we have a lot of work to do to dispel this myth that manufacturing is undesirable. It is important for the general population to understand that manufacturing is at the forefront of technology; advanced technologies including artificial intelligence, robotics, and virtual/augmented reality are being developed and implemented on the manufacturing floor. Jake notes that Millennials are not only attracted to technology but also searching for purpose over paycheck so manufacturing could be a good fit.
Kendra Slis states that Gen Z has no idea about what a typical day in a manufacturing job looks like, compared to careers that are more commonly understood. Unless there is a personal connection, like a family member holding a manufacturing job, there is a lack of awareness about day-to-day roles in manufacturing.
Solutions
Kendra proposed part of the solution to address this lack of awareness are organizations like Catalyst Connection. Through the Navigator program, ambassadors from local manufacturing companies connect with local schools to share their career stories and inspire students to consider manufacturing.
Jake added to this solution by proposing a 3-step approach to filling this manufacturing gap.
Firstly, he invited manufacturers to engage with local community colleges and trade schools to attract Millennials and Gen Z.
Secondly, he recommended these companies embrace technology and digital solutions that attract Millennials and Gen Z in their recruiting and work processes.
Finally, he believes employee retention is either more important or at least as important as recruiting new talent. What are you doing to promote growth? What are you doing for in-house training and opportunities for the current workforce? These questions need to be addressed.
Jeannine also supported the importance of retention. She referenced a 2020 pre-Covid retention report, that states that 38% of hiring was lost in the first year. This lack of workers is adding to the pressure already felt by manufacturers in areas such as supply chain management, safety, quality and others. Manufacturers need help implementing and executing workforce programs specifically in training and mentoring.
Two other categories were also discussed, specifically the pre-employed and the under-employed in the workforce. One target area is the service sector. Transitioning into manufacturing can be a more fulfilling job for those workers to explore. It is important to define not only the skills needed to move up the ladder but also the core jobs and pathways. Digital online training which is on-demand and flexible can be a great resource to attracting this younger generation and preparing them for this transition.
So what are the next steps for a Millennial or Gen Z who is potentially interested in manufacturing? Jake advise this generation to simply get connected. He suggests Millennials and Gen Z connect to inspiring people, interesting technologies, and getting involved with organizations in your area.
Apprenticeships are a great way to get connected unfortunately, most young people are unaware of apprenticeships and lack the understanding of how they work. These types of programs are a great way to learn a skill and get hired. According to Jeannine, local manufacturers have a 99% hire rate through these types of programs. Kendra states that the challenge is working with local colleges, trade schools and high schools to increase awareness of these programs.
Kyle Sossi noted that those seekers manufacturing careers working with robotics can use RoboticsCareer.org to find training that aligns with their ideal robotics career pathway.
Get Started
Looking to start your manufacturing career working with robotics? Visit RoboticsCareer.org - a new national resource powered by the ARM Institute to find education and training that aligns with your desired robotics career path.
Do you have a training program to offer? Join more than 12,000 programs listed on RoboticsCareer.org and get in front of an audience actively seeking education. Learn more here.
About the ARM Institute
The ARM (Advanced Robotics for Manufacturing) Institute is a Manufacturing Innovation Institute (MII) funded by the Office of the Secretary of Defense under Agreement Number W911NF-17-3-0004, and part of the Manufacturing USA® network. The ARM Institute leverages a unique, robust, and diverse ecosystem of consortium members and partners across industry, academia, and government to make robotics, autonomy, and artificial intelligence more accessible to U.S. manufacturers large and small, train and empower the manufacturing workforce, strengthen our economy and global competitiveness, and elevate national security and resilience. Based in Pittsburgh, PA since 2017, the ARM Institute is leading the way to a future where people & robots work together to respond to our nation's greatest challenges and to produce the world's most desired products. For more information, visit www.arminstitute.org and follow the ARM Institute on LinkedIn and Twitter.