How Endorsement Works
ARM Endorsement recognizes programs that meet the highest standards set by the robotics industry in the categories of Relevance to the Industry, Effective Curriculum, Efficiency of the Training, Impact of the Program, Program Sustainability and Transportability. Programs that have been Endorsed will have the ARM Endorsement Badge displayed on their program page and will receive priority listing on RoboticsCareer.org.
Step 1: Review Metrics
Step 2: Apply
Start by creating your account. You can save your application at any time and resume it later.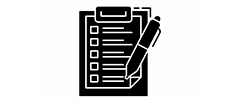 Step 3: Receive Feedback Report
ARM will send you an initial audit report identifying areas that require additional information and/or recommendations for improvement to earn ARM Endorsement, or let you know if you are ready to proceed to the next step in the process.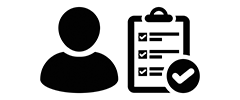 Step 4: Site Visit
ARM will send a representative to your facility to complete an on-site review that will include an employer survey, a student survey, an equipment review, and a review of your instructor credential requirements. Note that during COVID-19 restrictions, these visits will be completed virtually.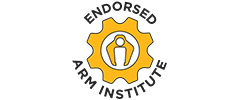 Step 5: Endorsement Awarded
Upon a successful site visit, ARM will issue you a Certificate of Endorsement and display the ARM Endorsed Badge on each of your approved programs on RoboticsCareer.org. Your programs will also receive priority listing on our search page.
Step 6: Renew
Each ARM Endorsement is valid for three years. Keep your endorsement up-to-date by renewing your program online and informing ARM about any significant changes to your program.